Safely Through Estonia with Sheep
Recently, we brought three sheep from Southern Estonia with our light commercial vehicle type of car (Renault Kangoo). The car has windows on its sides and in rear doors so we had to guarantee that the sheep wouldn't jump through these during the ride. It may sound improbable but we know someone to whom this has happened.
We discussed various materials for the purpose. The idea was to build a frame out of 50x50 mm wood beams, to which we could attach something – be it wire fencing, plastic film or wood planks. Because we had no suitable fencing or plastic film at hand to build something quickly and cheaply, we used one so-called Euro-pallet to separate the animals from ourselves, and used wood planks on the rest of the walls. Our Kangoo actually came with a strong detachable wall for separating the passengers and the cargo space, but using this would have left the cargo space too small for the three sheep. So we placed the Euro-pallet on the back seats (with the seats wrapped down), as shown in this photo. And we attached some wood planks on top of it, so that the sheep wouldn't climb to our "compartment" during the ride.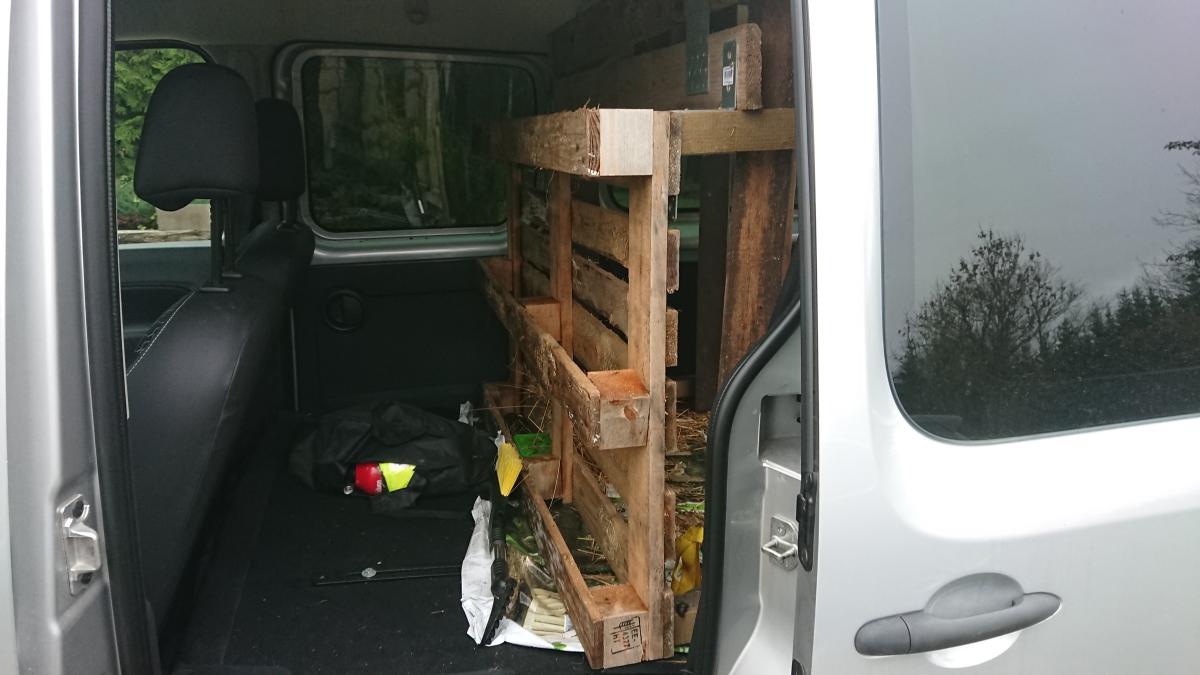 In the following photo, we can see a black plastic tray measuring 90 x 100 cm, which the Handymann stores sell with the name "multifunctional tray". We have used those in various sizes with our ducks for years.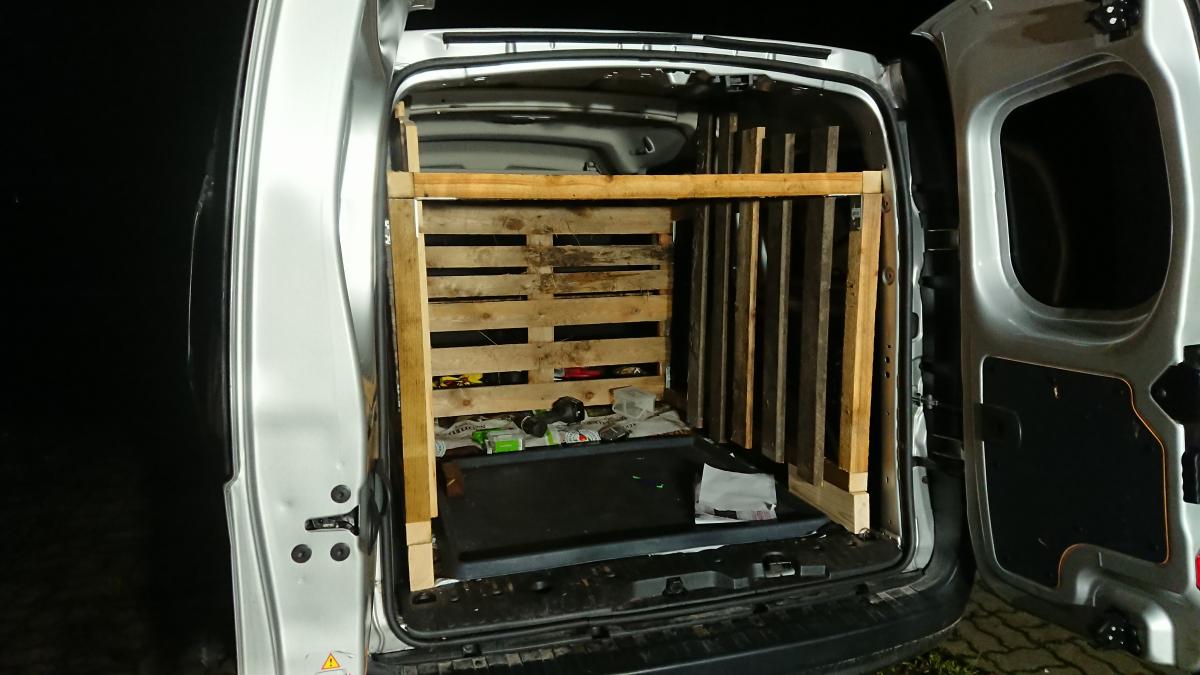 We spread a layer of hay on the tray and hoped that the hay with the tray would keep most of the manure and the urine from getting on the floor of the car. Probably they did, but during an almost 4-hour ride, sheep produce lots of urine and droppings and we had to wash the car using a pressure washer afterwards.
In the next photo, we can see how the sheep were positioned inside the frame during the ride. There was about 20 cm of space between the windows and the frame, and after having loaded the sheep into the car, we attached a couple of horizontal planks to the side that was facing the doors, so that the rear doors wouldn't look like an interesting challenge.
NOTE! We ensured that the spacing between the planks was small enough for the head of the sheep not to fit between them, but large enough to keep the weight of the frame down.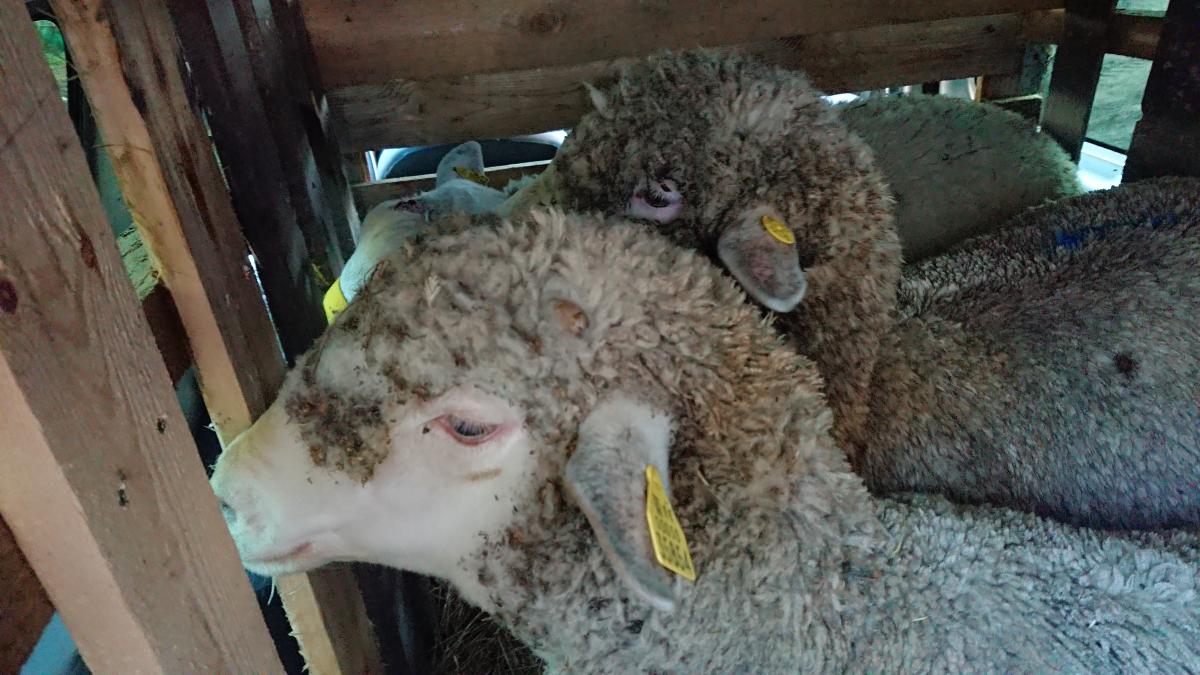 The trip went fine, the three sheep fit very well into the cage (they were able to lay down as well) and no attempts at jumping were made. Welcome, the newcomers of this autumn!